Highlights
Quick 14-question questionnaire to assess the maturity of performance management practices. 

Can be answered by a single manager or used to make an internal comparison with the management team members of several different organisational units.


Illustration of the "Maturity Matrix" result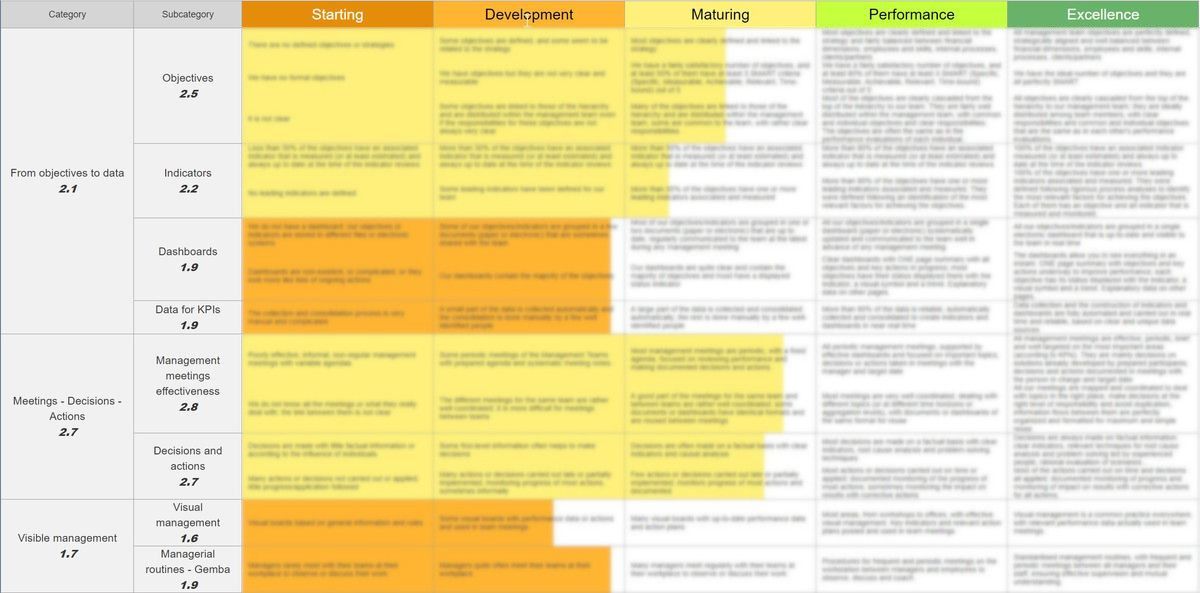 Questionnaire short description
The questionnaire is based on the performance management pillar of Wevalgo's Operational Excellence model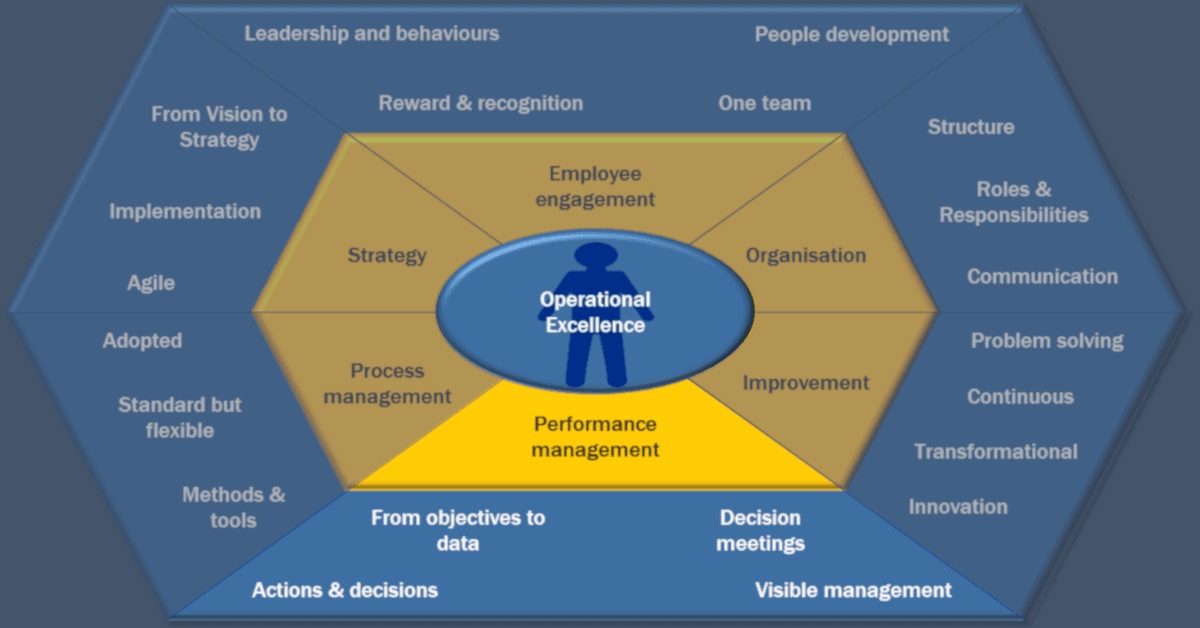 From objectives to data:
Objectives: are they aligned to the strategy, balanced, SMART and well cascaded down? 
Indicators: do objectives have KPIs? Are there leading indicators?
Data collection: is the data collection process automatised and simple?
Meetings - Decisions - Actions:
Decision meetings : are the management meetings short, focused, well managed and effective?
Actions and decisions : are decisions and actions based on facts? Are decisions applied? Are actions monitored and achieved on time?
Visible management:
Visual management: are there visual boards and are they really used to support team meetings?
Management routines: do managers use standard management routines (eg.Gemba walks)?