Highlights
Quick 19-question survey to assess how people are motivated and think they are managed 

Designed to be used as a survey of a large number of employees even if it can only be completed by a few people

Results given in a "Maturity matrix" in addition to many other graphs


Illustration of the "Maturity Matrix" result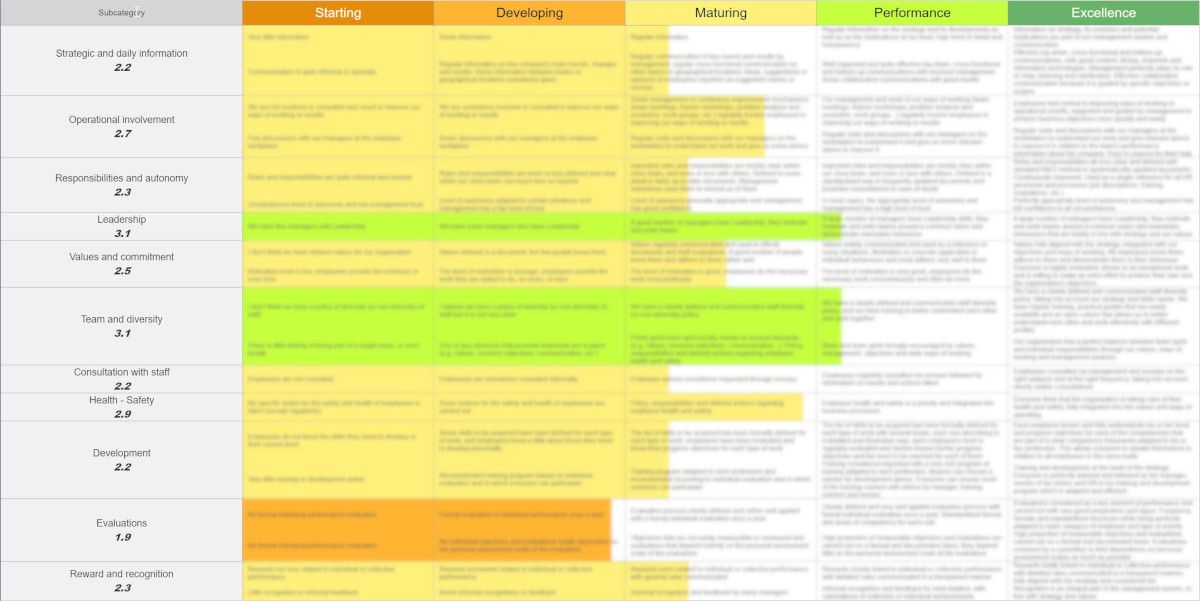 Questionnaire short description
The questionnaire is based on the employee engagement pillar of Wevalgo's Operational Excellence model. However, some drivers belonging to other pillars contribute significantly to how people feel they are managed, so we added a section called "At the heart of the organisation" containing questions about these drivers.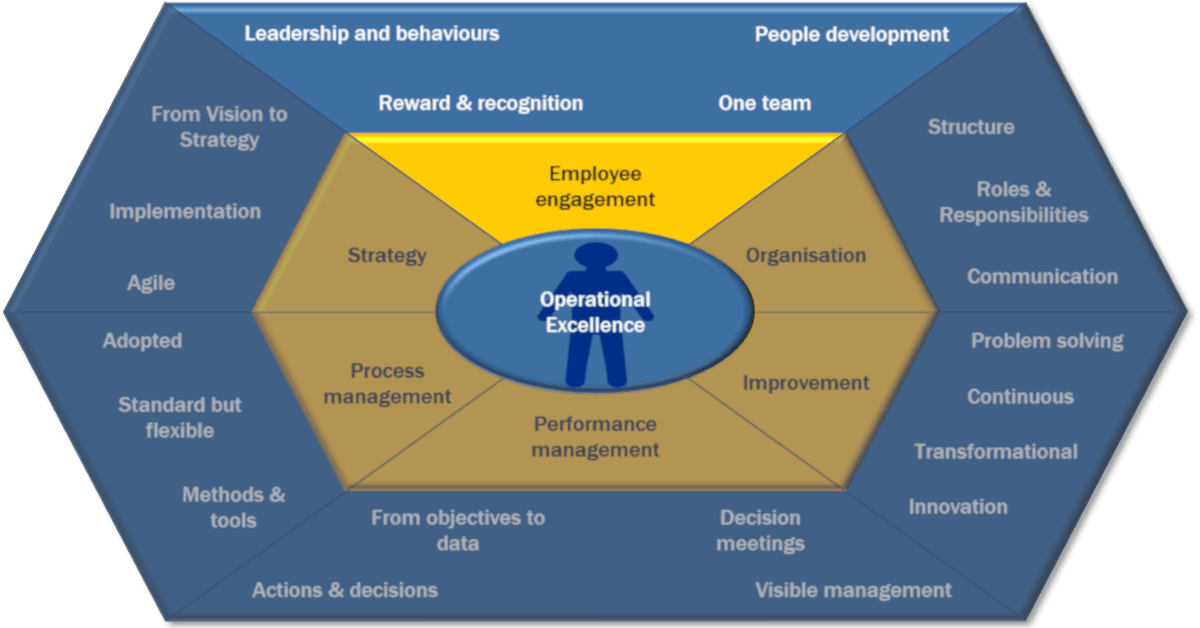 At the heart of the organisation:
How are employees informed about the strategy, its developments and consequences?
How is internal communication managed?
How are employees involved on a daily basis (excluding employee satisfaction surveys) in improving ways of working and results?
What is the involvement of managers with their employees in their operational reality?
Are roles and responsibilities clear?
Is the level of autonomy appropriate for everyone and do you feel that managers trust their teams?
Leadership and behaviours:
Do managers have good Leadership, with a style adapted to the organisation and its context?
Are the organisation's values defined, shared by all and concrete?
Are the levels of commitment and motivation high?
People development (and recognition):
How does everyone know how they are evolving in relation to a competency framework adapted to their role or profile?
How is the training managed?
How are individual evaluations managed?
How are individual objectives defined and what is the level of objectivity of the evaluations?
Are individual rewards (increases, bonuses...) appropriate?
Are individuals well recognized and do they get informal feedback on their performance in an appropriate way?
One team:
How is the diversity (or lack thereof) of employees managed?
Is team spirit fostered while maintaining the right level of individual responsibility?
How are staff consulted on how the organisation operates and their job satisfaction?
How are employee health and safety managed?