Service detailed description
Highlights
Two uses are possible:
learn general Operational Excellence best practices
assess management practices  against world performers thanks to the online questionnaire functionality


The Operational Excellence model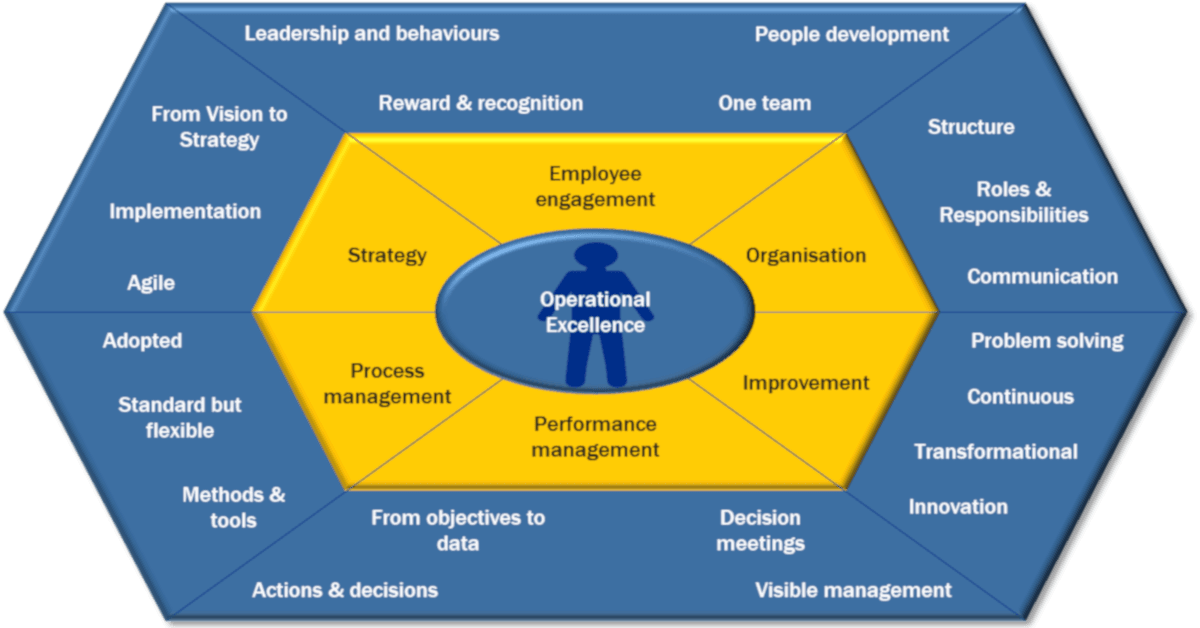 There are 100 best practices belonging to six categories
Strategy: 8 best practices on the following areas: From Vision to Strategy, Strategy Implementation, Agile strategy
Performance management: 36 best practices on the following areas: Objectives and indicators, review meetings, decisions and action plans
Organisation: 12 best practices on the following areas: Organisation structure,Roles and responsibilities, Communication
Processes: 10 best practices on the following areas: Processes adopted by the personnel , Standard and flexible processes, Methods and tools
Improvement: 17 best practices on the following areas: Problem solving, Continuous improvement, Transformational improvement, Innovation and sharing
Employee engagement: 17 best practices on the following areas: Leadership and behaviours, People development, Reward and recognition
More details are given in our
Operational Excellence model article
.
Get instant and full access to reports as soon as evaluations are completed.
Gain multi-level analysis on several axis that can be explored in varied depths and dimensions through a user friendly results menu. A few samples of the results report are shown below
Heat map
Visualise the performance and their drivers at a glance across all categories and sub-categories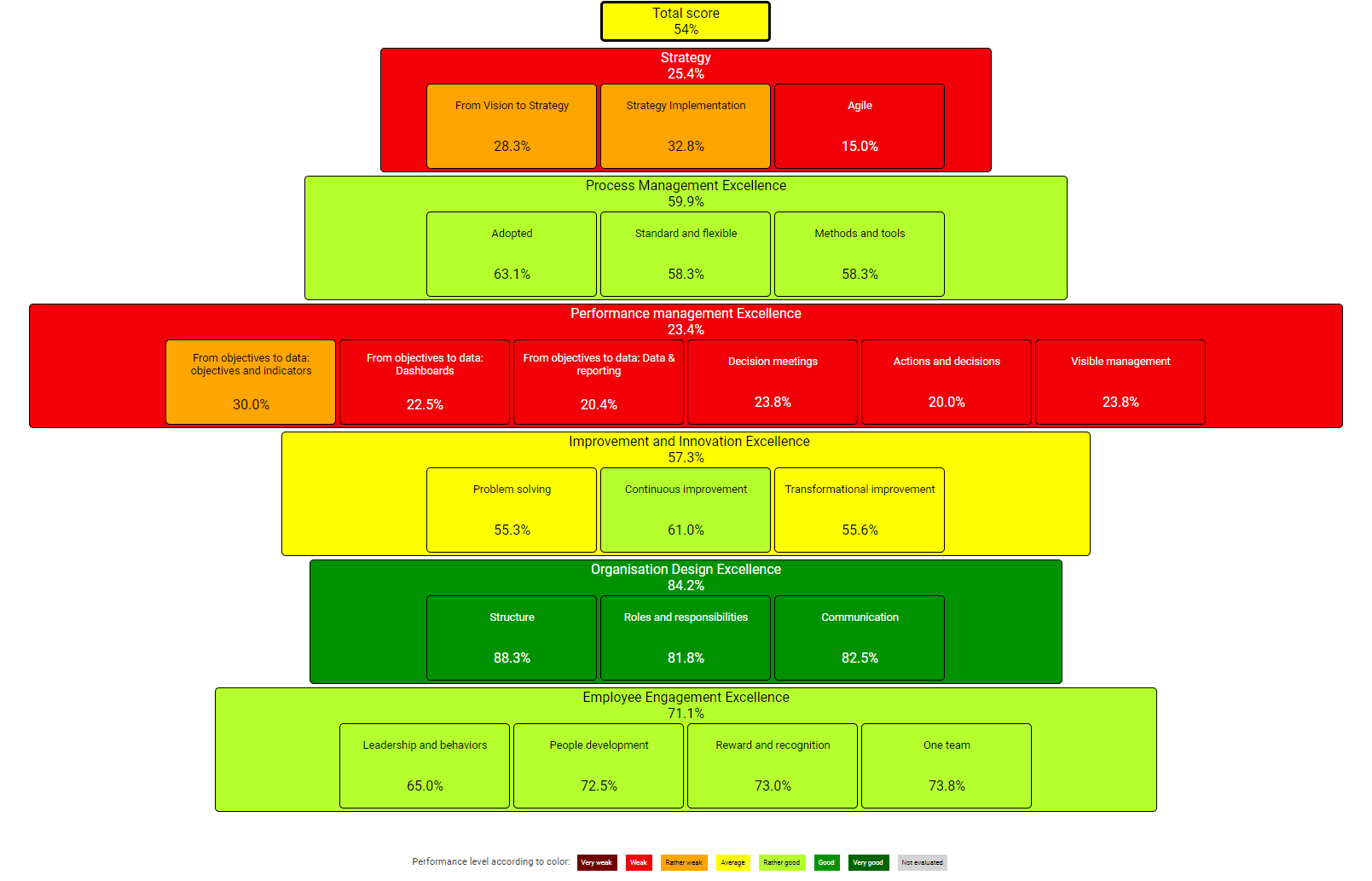 Results by organisational dimension
Compare performance across your own, relevant and entirely customisable organisational dimensions. For example by geographical locations, departments, hierarchical levels or any other you see fit. Zoom in to breakdowns by category, subcategory and/or question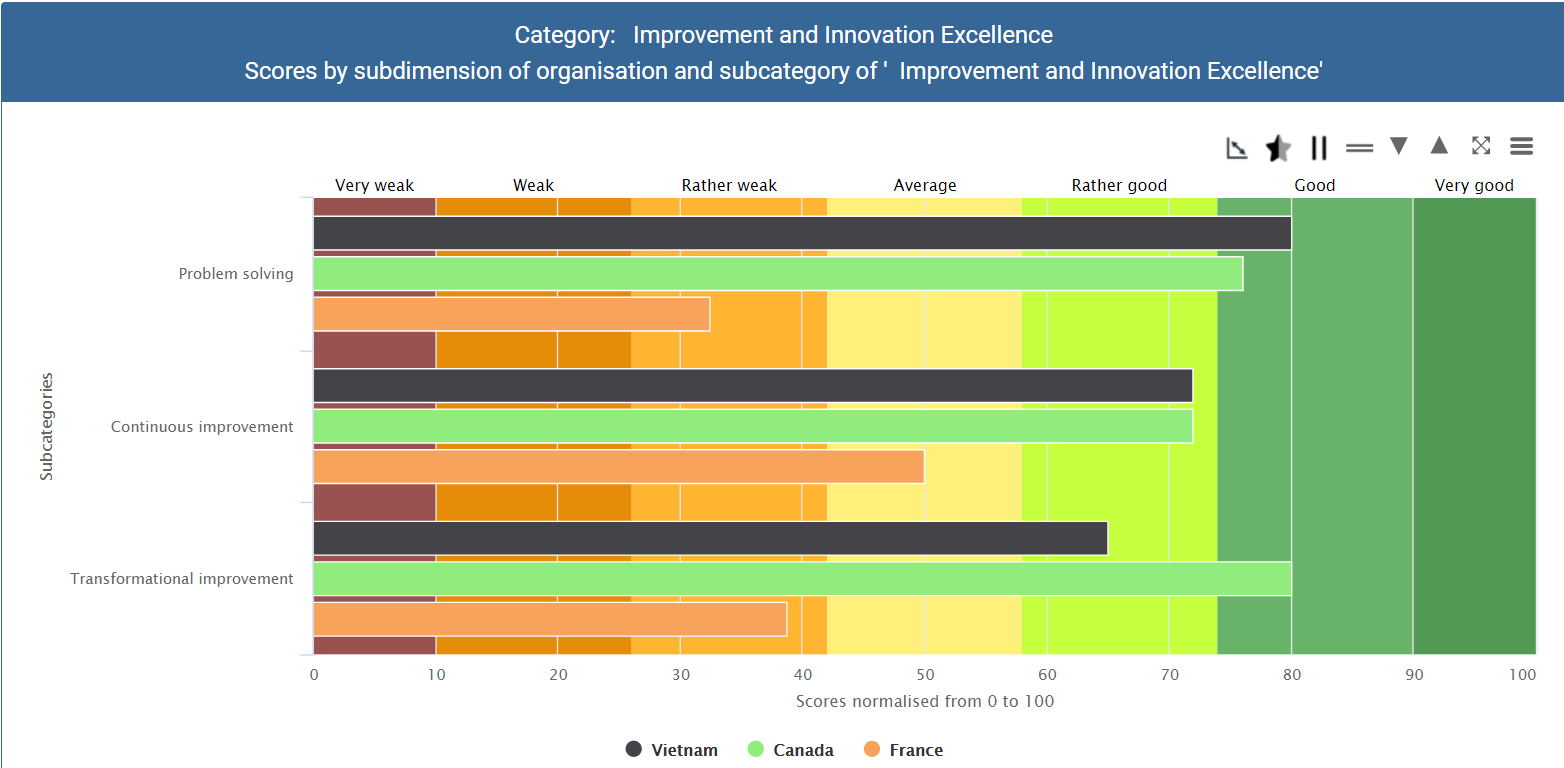 Results by evaluator and category
You can see detailed results to better understand the causes of your organisation performance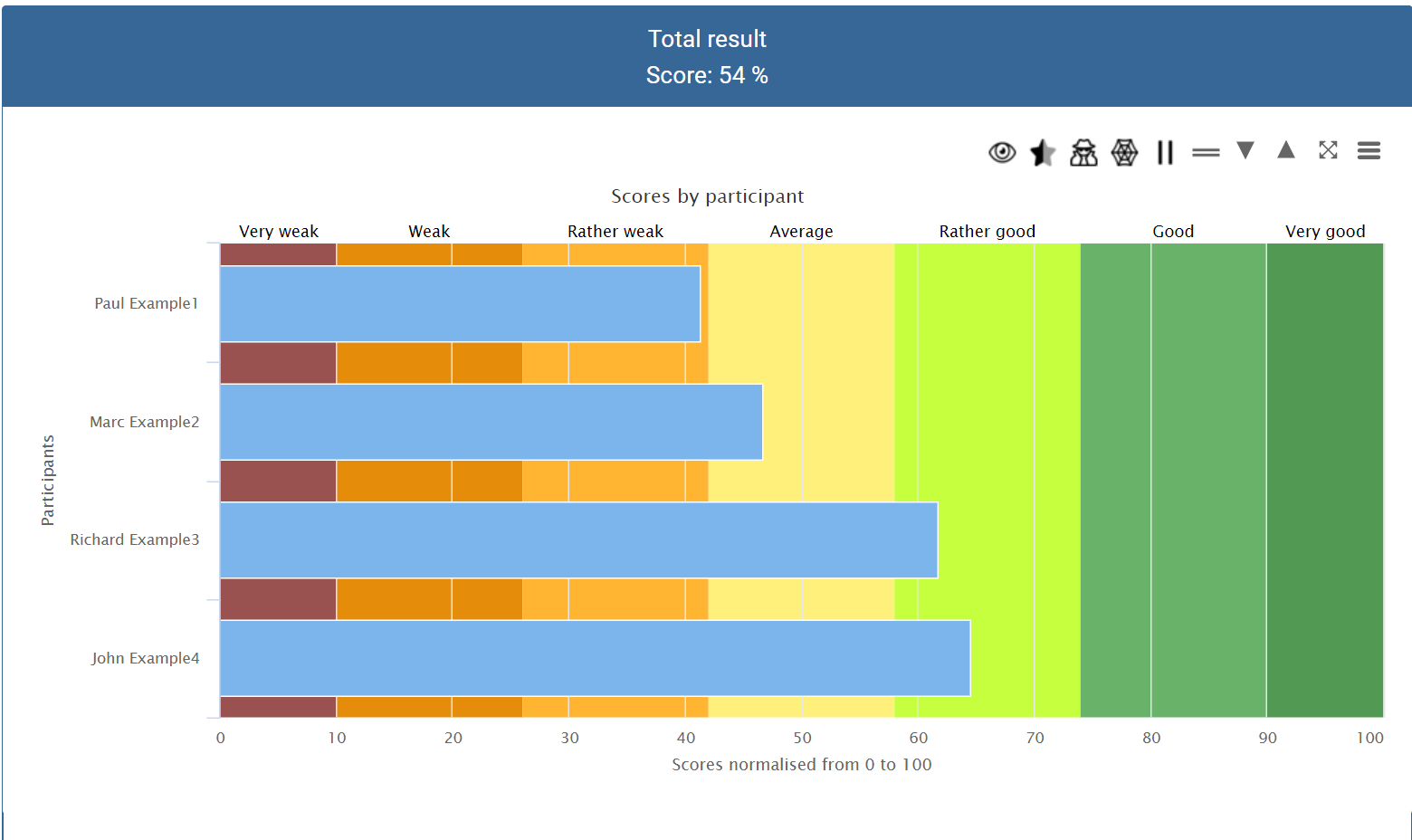 We have expert consultants on hand to build their own evaluations, assist you and interpret your results. Select the Expert Review option on the purchase menu.