Highlights
Quick 21-question questionnaire to assess the Lean manufacturing maturity of your production site(s)
Visual maturity matrix result
Can be answered by a single person or used to make an internal comparison with several participants.
Illustration of the "Lean manufacturing Maturity Matrix" result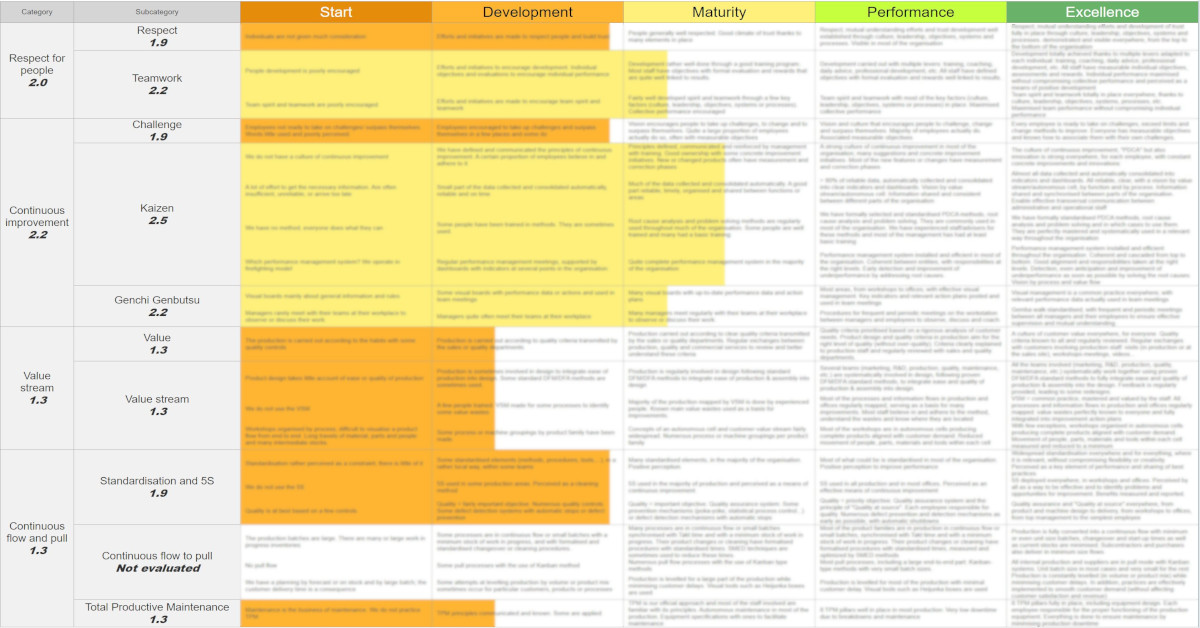 Questionnaire overview
The maturity questionnaire is based on Wevalgo's Lean manufacturing unified model as illustrated below.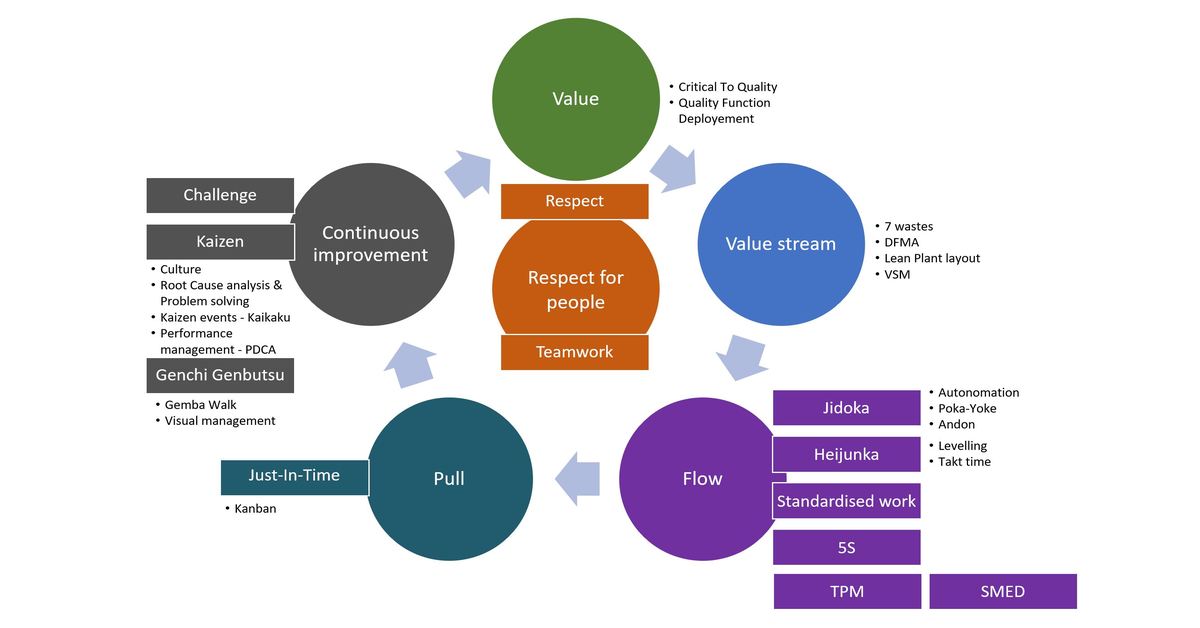 This model summarizes the principles and practices of the three main Lean models: "House of the Toyota Production System", "Toyota Way 2001" and "Lean Thinking".
The questionnaire includes 21 questions with 5 different answer choices, for each maturity level. The answer choices are very descriptive to enable the participant to answer quickly and with accuracy.
There are detailed explanations about each principle and each "Lean" terminology so that even a non Lean expert can answer.